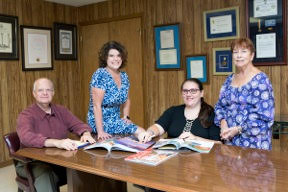 Welcome to Alana International Travel!
Our full service travel agency is dedicated to providing you with the highest quality service and helping you arrange the best possible vacation to the destination of your dreams. Our staff has over 100 years of combined travel planning expertise and is ready to help you book your next vacation. Contact Alana International Travel today to learn more about our leisure travel planning services.
Read More…
Based in the Gonzales area, Alana International Travel provides top quality travel planning services to clients throughout Louisiana and beyond. Whether you are looking for a family vacation to a Disney resort, an all-inclusive wedding and honeymoon experience, or a top-notch corporate retreat, Alana International Travel agency is here to cater to your every need. If you are looking for a unique vacation package, we are always up for the challenge to book the specialty vacation of your dreams. From Denmark to Disneyland and everything in between, Alana International Travel is here for you. Visit our gallery to learn more about the fantastic vacations we have planned for singles, families, couples and special events.
The staff at Alana International Travel specializes in leisure travel planning, from cruises and family vacations to group tours, destination weddings, and more. As a full-service travel agency in Louisiana, our company is dedicated to providing fun vacations and happy memories for all of our customers across the United States. If you are new to using a travel agency, welcome! Planning a vacation with an experienced travel planner has many benefits. Relax and let us find the best flights, hotels, resorts, cruises, show tickets, etc. Working with a travel agency opens many doors – our agents know where to find the best rates and always provide superb customer service. Not only will your travel planning experience be more relaxed, but also you will enjoy the maximum amount of benefits during your vacation. Learn more about our experienced travel agents and contact us today to get started planning your vacation!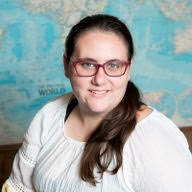 As the official travel agent for the St. Amant High School Class of 1983, Alana International Travel has taken care of our needs for more than fifteen years.  Alana and her staff of travel professionals...Read More
Billy Crews, Jr.
Company Name:
SAHS Class of 1983
Alana International Travel has taken care of all our international travel since 1993 when we booked a trip to Australia, New Zealand and Fiji to celebrate a special wedding anniversary...Read More
Tom and Saundra Robert
Company Name:
Gonzales, LA
We have consulted Alana Travel for many trips and for many years, for cruises and for international travel. we have never been disappointed in the arrangements, excursions, or the value...Read More
Rafael and Peggy Muradas
Company Name:
Gonzales, LA
Alana International Travel has planned many cruises and trips for the Lowe family. The friendliness and service has been outstanding!
Wil and Vonnie Lowe
Company Name:
Gonzales, La
My son and granddaughter are both getting married within the next 6 months. My husband and I decided to give each of them their honeymoon as a wedding gift. Two honeymoon's in two...Read More
Dee Lejeune
Company Name:
Prairieville, LA
Designation:
Hospital Administrator
Always ready to go the extra mile, Alana International Travel has booked numerous trips for us ranging from Caribbean vacations to African safaris to South Pacific...Read More
Elizabeth Stelz
Company Name:
Covington, LA
Designation:
General Manager, Stelz Nursery
Awesome! The only travel agency we have ever used!!!
We love to work with the very talented and knowledgeable Mrs. Pat.
Ana Tanner
Company Name:
Saint Amant, LA
Designation:
Executive VP, Alvarez Construction
Professional, courteous and friendly, I was satisfied by Alana International again. They went above and beyond handling the booking of hotel, air, and transfer. I highly recommend them.
Gary Binns
Company Name:
Gonzales, LA
Alana made our 20 year anniversary trip to Italy the most wonderful and memorable occasion for our entire family! We couldn't have asked for a better trip! Thank you Alana!
Sylvia Padilla Imbornone
Company Name:
Metairie, LA